Read the full story here from The Charlotte Business Journal
Barings brought life to key uptown block with 300 South Tryon 
On a mid-December day in 2014, then-Gov. Pat McCrory joined other civic leaders, developer Spectrum Properties and Babson Capital Management to break ground on a 25-story, 638,000-square-foot office tower in uptown — the first to begin construction in more than seven years.
The $330 million project had for years been looked at as an office site for MassMutual — the owner of Babson Capital, which became Barings after a 2016 merger. The recession stalled initial plans, and then a flood of office space from three new towers that opened in 2010 kept the project on the drawing board.
The commitment by Spectrum and Babson marked a turning point for the uptown office market. The 300 South Tryon tower is one of Third Ward's most significant developments, where BB&T Ballpark and Romare Bearden Park anchored a flurry of new apartment towers and other development. Barings and Spectrum also built a 217-room Kimpton hotel on the Church Street side of the property.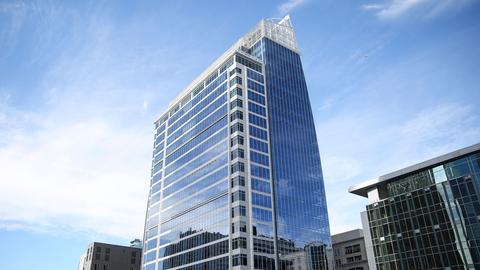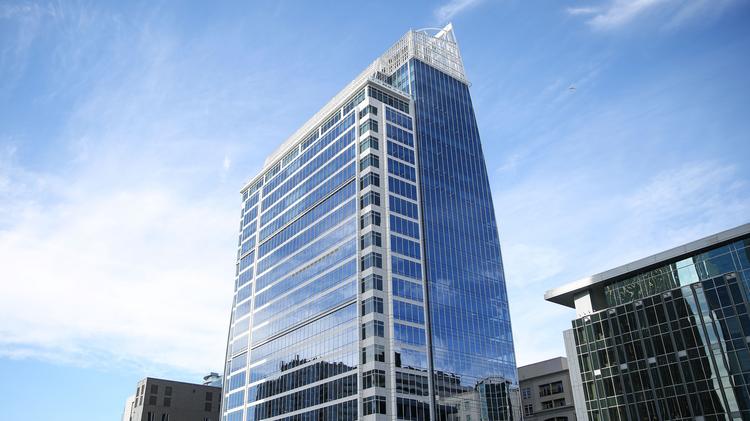 Barings, which absorbed Babson Capital, occupies the top seven floors of the office tower, which is also home to DealCloud, RSM, King & Spalding, Winston & Strawn, Elior North America, K&L Gates, The Spectrum Cos., Cushman & Wakefield, and others.
The Spectrum Cos. and Barings opened the building in late 2017.